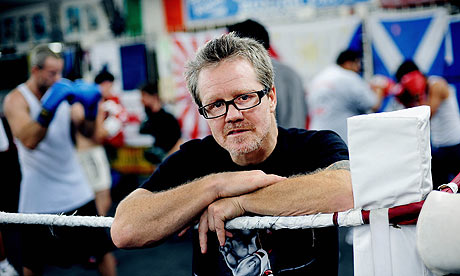 Boxing trainers has different point of views in every fight. Most Coaches are known to be outspoken at certain times and they are fun to do different predictions same as Freddie Roach when every time Manny Pacquiao has a fight against other opponents. The hall of fame coach seems to know his fighter very well referring to Roach's confidence to every fight. It is with out doubt that he believes in what Manny can bring inside the ring.
The day after the fight emerged that Manny Pacquiao will be fighting Antonio Margarito on November 13, the hall of fame coach said that "Manny will knock him out, We will knock him out." Roach also expressed that he has no problem with the fight and he knows a knock out is going to happen. "Margarito is a tough opponent, but his generalship is poor" said Roach.
So much for the mega fight. It wouldn't definitely happen this year, but still I'm hoping it'll happen next year. Hopefully Mayweather will get sick hearing critics about him avoiding Manny and will bring out the bout next year. That would be music to everyone's ears.
Prior to November 13 fight, I believe this is going to be a fun fight. Margarito is a slugger, and Pacquiao is at his best every time he gets to fight boxers with same types of Margarito, whose fun in leaning in forward with opponents. Expect a great exchange of blows.