Boxing fans have gone crazy knowing that Manny Pacquiao and Floyd Mayweather Jr.'s fight would not come to life for the second time. It may not be this year or maybe never. At some point, Manny's stardom has risen to its highest. He's been known as a Pound-for-pound since Mayweather left the stage of boxing from retirement. With Mayweather back on the pace, everyone surely would want to see the biggest fight of the decade. Both have been marked as Pound-for-pound but their should only be one. If the fight had been set we will surely witness who of them both is truly the Pound-for-pound king. All allegations wouldn't end if both fighter wouldn't meet in the ring.
Since Pacquiao's agreement to take random blood testing, Mayweather had never shown interest in giving him the fight anymore. Pacquaio should have agreed on the first place. But more over, Mayweather has given different reasons to which led the fight to crumble. So much for the hype.
Boxing fans wanted to see Manny fight again and that fight is referring to a Mayweather bout. But with Mayweather not giving attentions to the bout, Arum brought in Antonio Margarito.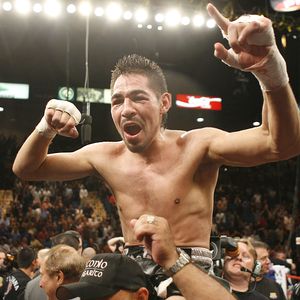 Margarito is a great boxer if he had never been caught with that illegal wrap on his gloves, he'd still remain as one of the premiere boxers of this era. But sad to say, his not that great after all the allegations. The Manny Pacquiao and Margarito fight would have looked good after Margarito fought Cotto back on those days. Where Margarito was feared and dominant in the ring.
Antonio Margarito has been banned by the California Athletics Commission for the using of illegal substance found in his gloves with a fight against Sugar Shane Mosley. To make it clear, banned for cheating. If that was Antonio Margarito's special antics on the ring would he have beat Miguel Cotto if those plasters where clean? Margarito lost to Mosley but Mosley was defeated by Cotto. You'd be the judge of that.
Moving forward with Manny-Margarito fight. After all the allegations made by Margarito should he deserve another world title fight? should Pacquiao settle for a rematch against Cotto or Marquez? Or a title fight for the 8th belt against Margarito would be better? Why settle for this fight when we could have the best fight their is and thats Pacquiao-Mayweather, right? That should be the Pacquiao's next fight.