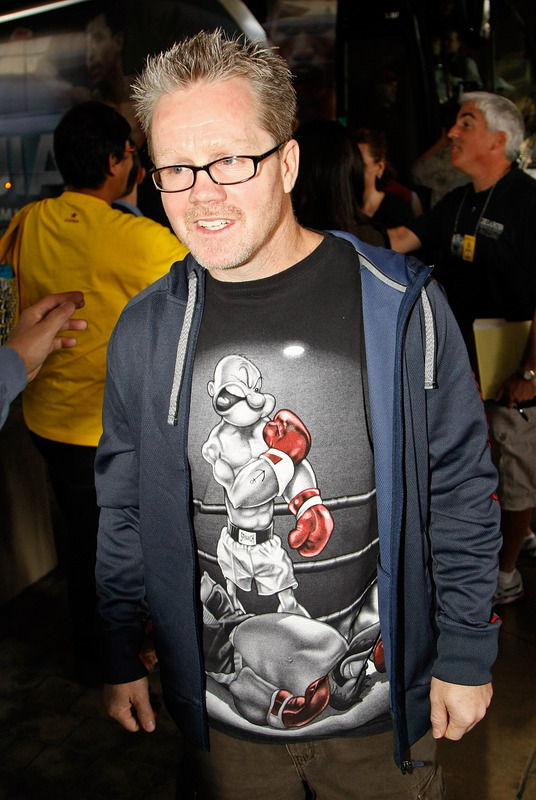 Hall of fame trainer Freddie Roach is very confident that his ward Manny "the Pacman" Pacquiao will stop Margarito on the eighth round. Freddie Roach has been predicting every Pacquiao fight and his prediction has been close to accurate. Roach stress out that Margarito will hit the canvass "inside eight rounds".
Freddie Roach believes that if Manny executes the fight plan well, it will be a win for the Filipino Boxing Champion. Roach said that "I'd be disappointed if we don't knock him out," in his appearance at the Philippines Sportswriters Association weekly forum at Shakey's, reported by the
Philstar.com
.
Freddie Roach also will make sure that Antonio Margarito won't be wearing those illegal plasters on the fight, saying "I'll be the one to check on that." Roach seems to know the Tijuana Tornado Antonio Margarito well and he knows that Margarito fights dirty. "We're working on that, the elbows, head butts. We need to keep Manny out of that position," said Roach. Roach added that "We're going to use a lot of angles for this fight. And if Manny fights the way he fights, we can take that (risk) away and it won't be a problem."
Freddie Roach with Manny Pacquiao's spar-mates, Glen Tapia and Michael "Murder man" Medina are set to give the best work out and training inside the ring.